There is a fact I have been wanting to highlight ever since I started posting theses giveaways roundup. All these giveaways, do not necessarily have the criteria of "more points to enter the giveaway by blogging about it". I only post giveaways that I entered, so you can say it's a way to keep track of the many giveaways that I come across. I post giveaways that are suitable for myself, so the chances of seeing a "T-shirt" prize are much, much higher than seeing "Diapers". Enjoy.




Urban Fringe is giving away a pillow of the Winner's Choice! There are plenty of pillows for you to choose from and you can see them here. Just leave a comment and tell them what you love supersized. You can see my own comment there. I don't know when this ends.
Wild and Precious is having an Opposite Day $20 Gift Certificate giveaway. If you visit the Opposite Day Etsy shop, you can see many beautiful handmade craft items that I usually want to win, but am not the winner. Anyway, this ends on 9 May 2011.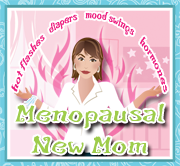 Menopausal New Mom is giving away white pearls after a review on it. The pictures were enough to catch my attention and join this giveaway. Take note that previous winners of this blog cannot take part in this giveaway again. Ends on 11 May 2011.
Rikrak studio is giving away a personalized plate and bowl set by CHILDish. The font colour on the site made it so difficult to read that I just skipped whatever was said about this giveaway and scrolled down to enter the giveaway. Ends on 13 May 2011.
Amethyst Daydreams is having their 500 followers giveaway with many signed prizes to be won. I have no idea why but seeing so many prizes made me feel real good, like.. an urge to enter this giveaway. Such generosity! Anyway, I wanted to use the badge on their site but it was broken so I screenshot the banner to be placed here. This ends on 13 May 2011.
The image says it all. Just head over to Specky Boy and tell them why you would like to win that book: jQuery 1.4 Animation Techniques: Beginner's Guide by Dan Wellman. I've had to refresh their giveaway page a few times to see it, and I blame it on my internet, if this happens to you as well, just keep refreshing. Ends on 15 May 2011.